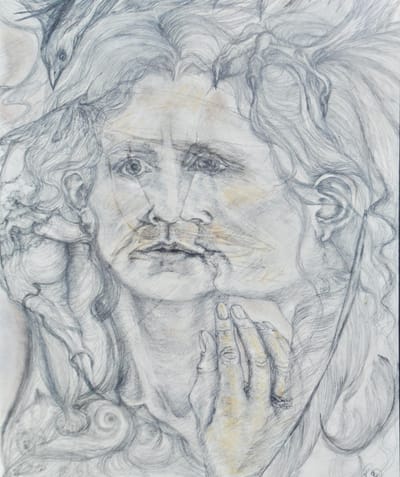 My work expresses an artists' journey on the spiritual path. These days, beauty is the main goal. Beauty arising from the depths in meditation and the heights hiking mountain trails (
uplift )
and beauty felt in observing tragic patterns of human behavior (
perpetrator victim #1, 2, 3, 4
). Ideas form in the mind's eye and I make them in the imagination before reaching the studio. The sculpture, inevitably takes on its own life in the making. I enjoy how the underlying shapes and geometry are by no means unique, indeed the universality is understood and integrated giving voice to human experience and insight.
I have always found birds fascinating. The obvious metaphor of flight and freedom is beneath the surface of the '
wings
' collection: spiritual flight and creative freedom. Each piece represents a particular astral experience. It may be far from free though eventually all roads lead to that ultimate realm.
The '
heart petals
' collection represents an evolving heart chakra; the experience of continuing growth, expansion, and connection. Several are also fountains delighting in the constant movement of the water element. Each piece is a moment in time and implies timelessness.
January 2021
self portrait
- opposite - 2003